With more than 3.81 billion active users in 2020, social media has become a central point in marketing strategies today. Indeed, a company that is not registered on any social network will find it more difficult to make itself known and to keep its reputation. However there are a lot of different social media and each has its own specificity. So how do you find the one that suits you fully and will take off your business?
8P-Design helps you make your choice, by grouping social media by correspondence with each type of business. Quickly choose from what we offer!
For a B2C Business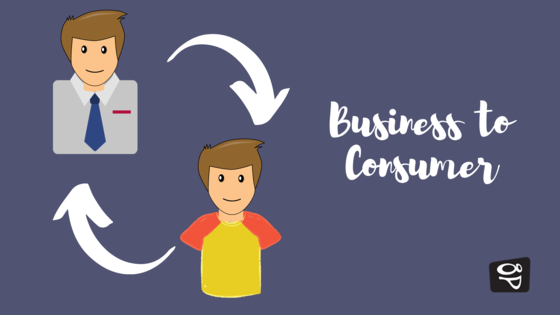 B2C, also commonly written BtoC comes from English Business to Consumer, from business to consumer in French. As you can see, this brings together all the companies whose main customer is an individual. Sales of products are therefore directed towards this end customer, their advertising also and therefore the social media of the company must be chosen accordingly.
Facebook
Typical population: Facebook users are on average between 18 and 49 years old, 75% of users spend an average of 20 minutes a day on Facebook.

Description of the social network: With 2.603 billion monthly active users, Facebook is by far the most popular social network in the world. Everyone knows it, everyone uses it. So it's a good way to get known by your target audience. In addition, Facebook is a good social network for getting to know its customers better. Indeed, on this network each user has a page with personal information and it is easy to learn about the habits of his customers. Facebook even provides a built-in tool to track page statistics, number of views, age range of readers, and lots of other relevant information that will help you better target your ad mates.

Price: Creating a business page on Facebook is free, if you want to promote this page you will have to pay for advertisements.
8P's advice: Facebook is a place of interaction between the company and its customers. Do not hesitate to involve your customers in each publication by asking their opinion on your products, your articles, your ideas. Most importantly, actively respond to messages and comments you receive. You will thus build an active and involved community that feels heard by your company.
Youtube
Typical population: the average age of users is between 14 and 34 years, there is a majority of men.

Description of the social network: This social network has grown in popularity in recent years and is now just behind the Facebook giant in terms of popularity. To use it, it's quite simple. All you have to do is make advertising videos that highlight your products or services, video tutorials, webinars or simply moments from your business life.

Price: Creating a Youtube account is completely free
8P's advice: Remember to properly reference your videos to appear in search results and thus reach a larger audience. For that, pay attention to the title of your videos, it must be powerful each time and describe in a few words the object of the video. In addition, it is possible to add a description. Again, the keywords you choose are very important and will allow your video to be found easily.
Instagram
Typical population: with 71% of its users who are under 35, the social network mainly attracts young people. The most important age group on Instagram are the 24/35 year olds.

Description of the social network: Let's start with some figures: 71% of brands have an Instagram account, the user engagement rate is 60 times that of Facebook, there are 1 billion users worldwide and 80% of these users use Instagram to connect to brands. As you can see, Instagram's potential for a B2C business is enormous. The purpose of this social network is simple, to share personalized content that reflects your business (in the form of captioned photos and videos only). The choice of content is up to you: you can share the life of your business, promote your products or even use Instagram to share tutorial videos.

Price: Creating a professional Instagram account is free! The latter allows you to have access to various relevant statistics to monitor your progress on the network.
8P's advice: Make the most of the Instagram stories feature. It will allow you to create proximity with your customers. Indeed, they will have real-time access to your business life, a new vision of your brand and this is an opportunity for you to shape this vision as you please.
For a B2B Business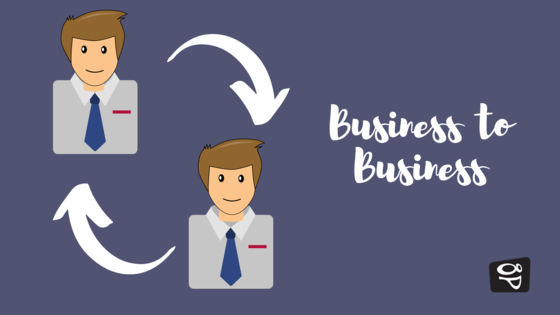 B2B stands for Business to Business, we are dealing here with businesses that deal with other businesses. This is particularly the case for most web agencies like ours: 8P-Design! Indeed, to give you an example, a B2B business will have other companies as its client. In a web agency, our clients are mainly companies who want to make a website and who therefore call on another company to help them.
Twitter
Target population: The average age of Twitter users is between 18 and 29 years old.

Description of the social network: Integrating Twitter into your marketing strategy is a very good idea when you are a B2B company. This social network allows you to share information, ideas, quotes or even articles in real time. Most businesses have an account and this allows for efficient and easy business-to-business communication. Twitter also proves to be very useful for monitoring, you can follow in real time the market trends of your industry, discover the tastes of your customers, understand the products that work, etc.

Price: Free account, paid advertisements
8P's advice: On Twitter hashtags are king! It is thanks to the good choice of these that you will be able to increase your notoriety and especially to reach a targeted audience. So do not hesitate to use them and choose them carefully.
LinkedIn
Target population: 46% of people with higher education qualifications have a linkedIn account compared to only 9% of people with a high school diploma or less.
 
Description of the social network: The social network of professionals par excellence, LinkedIn allows you to interact with other companies in a sober and professional way, to create partnerships and to keep watch. It is the social network considered the most effective in B2B marketing (94% of professionals use it for their marketing strategy) (1). The good thing about LinkedIn is that there is targeting functionality. You can then segment your business searches by socio-demographic criteria, by skills, areas of training, profiles, etc. This targeting is very useful because it allows you to target your profile searches whether for partnerships, customer research or simply monitoring. Targeted marketing is successful marketing.
 
Price: Making a basic LinkedIn profile is free, however if you want to access premium features, you will have to take a paid subscription. These start at € 24.78 / month and go up to € 109.08 / month.
8P's advice: It is important that visitors to your business page understand directly what industry you are in and what types of customers you have. This is why your page should be completed as much as possible with precise descriptions and written in a personalized tone, specific to your company.
What comes next ?
There you go ! You are now better guided to choose THE social media that suits you. However, this is only the first step towards a successful marketing strategy. We recommend that you read the following articles so that web marketing has no more secrets for you! 6 steps to build your strategy on social networks, How to improve the conversion rate of your e-commerce, How to create an effective content strategy.