Content strategy is what you put in place and deploy to meet the business demands of your customers through the creation and sharing of content. It has multiple benefits for you, your users and audiences, and your business.
Content is the backbone of improving consumer confidence.
Content is your # 1 marketing ally: it offers you exceptional returns on marketing efforts, even for small investments if you are a self-employed person, an SME;
It guarantees a significant value proposition to your customers beyond your products and services, which motivates them to pay attention to you;
It is the missing piece of the puzzle of steadily growing the number of leads you generate.
By reading this article you will be guided through the fundamentals of a winning content strategy for your brand.
First, define your goals for this content strategy

Before proposing content ideas and how you will promote them, the first question to ask is why invest in a web strategy. Are we doing it just because we have to? Or do we understand the real added value that this can bring to the development of our activity?
Many companies miss this simple and obvious step. Some do not have well-defined content goals and those that do do not necessarily follow them. Defining your goals gives you a clear idea of ​​your motivations for creating content.
Below you will find some great goals for an effective marketing strategy. But don't stop there. Above all, break them down into specific objectives according to the SMART framework. That is, specific, measurable, attainable, realistic and time-bound objectives.
Start there, even if you have a limited marketing budget, by exposing your brand as the solution of the moment to the problem you are trying to solve. At this point, it's about building trust with your audience and your content should be tailored accordingly.
Increase brand awareness
Whether you are just starting out or are well established, building or strengthening your brand awareness can be done through concerted outreach efforts. This implies that you mainly focus on:
Social media content that can go viral and popularize your brand.
Strengthening your presence on channels where your target audience is present. Be wherever it is as much as you can afford it, otherwise other brands or solutions will serve it for you.
Relevant guest posts on your blogs or social networks that can make a splash. It's a bit like digital word of mouth
Increase traffic to your website
Traffic to a website is driven by all types of quality content, informational, commercial and transactional. Add to that an easy and intuitive navigation experience and call-to-action methods here and there.
Here are some ideas for actions and channels to attract traffic to your website in addition to your blogs:
Online directories: these expose your web pages to local users who search from their mobile phone.
Natural page rankings (SEA): they improve the ranking of your online informational and commercial content in search engines and attract more visitors.
Search engine advertisements (SEM): they are effective for your transactional content.
Email: Newsletters and compelling promotional offers via email are a great way to stay in touch with customers.
Social Media Optimization (SMO) Facebook, Instagram and LinkedIn to turn social media visitors into website visitors and attract their network traffic.

To know the difference between SEO, SEA and SMO, do not hesitate to read our article on the subject.
Find (new) prospects for your services
No matter how happy your existing customers are, you need a constant flow of new leads to keep your business healthy. Great content that is shared across the web will reach new targets and bring them back to your solution.
There is an array of tools for acquiring new customers in addition to blog posts:
These tools are on the rise and continually capture attention. But always be sure to adopt a tool because it meets your business goals.
EBooks: it's almost essential in today's web world. Do you want to find prospects? Offer them something in return that is as valuable as your products and services for sale. It is the fuel of email marketing.
Podcasts: They are increasingly popular and may even rival or even outperform blogs in terms of content relevance.
Webradios: in the same vein as podcasts and with the only difference that as a radio station, you must feed it with different programs.
Improve my conversion rate
The conversion rate optimization focuses on your website. Here is the question how can our website contribute to our business goals? makes sense.
Considering therefore that you have listed your future business objectives, seek to match them with your specific objectives for your website backed by monitoring objectives.
This is just one example. However, the idea remains that the content strategy is built on aligned business and website objectives.
For example, if you plan to increase the revenue from your bespoke web marketing support over the next three years, you create sales pages.
The corresponding conversion objective could be: to raise awareness of the advantages of such support. You can use series of emails, informational content or comparative guides.
The monitoring indicators supported by this website objective could be broken down as follows:

Increase the number of visits to the sales page of this support (free ebook)
Increase the number of conversions in response to exposure of this offer
Increase the number of requests for free consultations to find out more

 
Build a content schedule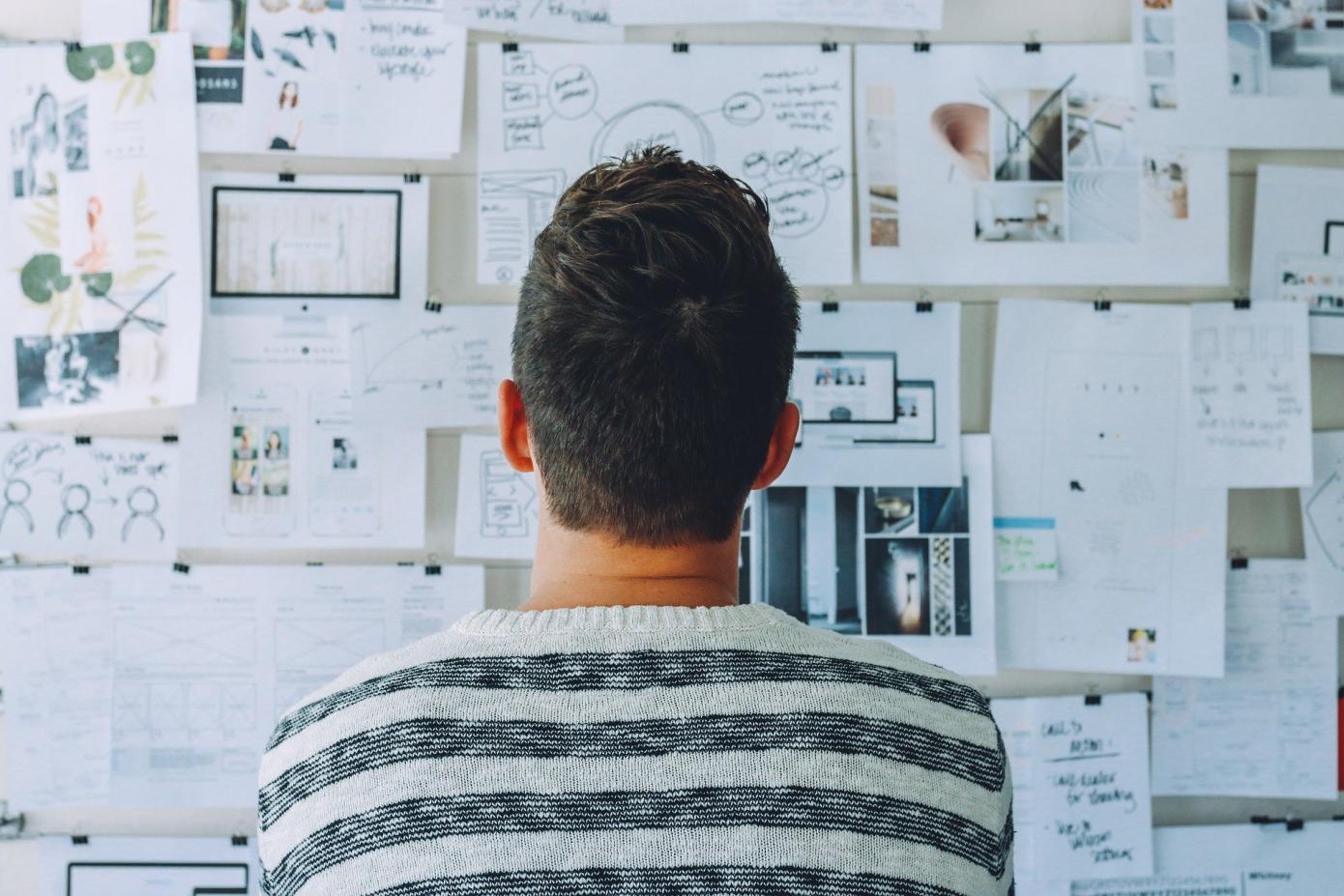 Generate content for blog, website, etc. is tedious work that takes time and dedication. The content schedule is simply an editorial calendar. It is a planning tool that saves you time on bad promotional strategies. Generally, it gives a global view on:
Your publication goals;
The forecast publication date;
The title of your publication or article and the name of its author;
The type of content that will be produced: classic blog post, comparison guide, tutorial, platform update, infographic, video, slideshare presentation, etc.
The keywords you would like to appear in the content,
The progress status of your work in order to analyze the progress level of the work.
Once all this information has been identified, it will be necessary to record it in a planning table. You can use any of the many editorial planning tools that currently exist such as:
Excel or Word: this is the simplest method used.
Trello: It's a tool that comes in the form of an online notebook (Kanban style). It is broken down into three parts: a main workspace, lists and maps.
An Outlook calendar: it is a very well-known messaging system. However, it also provides you with a calendar to schedule your tasks.
Here is a small preview of the header of an example content schedule usually offered by one of our 8P Design web marketing editors:

Build your professional blog
For professionals who have applied for a job or tried to build a personal brand, blogging has become a viable marketing tool. If you have no idea how to go about it, you can outsource the work to a professional in the field such as a web editor or a specialist agency.
Where can I find the editor for you? How to find the subjects to be discussed? How do you put in place a good writing strategy?
Find writers and web editors
The web editor carries out the assignments attached to your content schedule in order to meet your publication objectives. The web editor is responsible for the content and images used on the website and coordinates the achievement of your publication goals.
To benefit from the services of a web copywriter, you can use a collaborative work platform, a web design agency, a media organization, or a company's marketing / communications department.
For example, you can use sites such as: After finding the site, it remains to choose the editor that suits you. And for this, you must take into account certain criteria such as: background, writing skills, optimized writing, interest in web technologies, etc.
Upwork, formerly Odesk ;
And many more !
 
Find topics to discuss
To find the topics to address for your content planning, you must first carry out research, analysis and monitoring.
It is recommended that you establish a relationship with your community first. Talk to your audience, learn about their search engine queries and ask them questions. You will see the specific practical issues that they actually experience without limiting you to the issues that they may encounter.
If you are just starting out, look for keyword and content ideas so you can create a keyword list that allows you to come up with a fair amount of blog topics. Keyword generators like Google Keyword Planner, or keyword ideas and content ideas like Ubersuggest, Ahrefs, SEOQuantum, etc. are often recommended.
To find popular queries that people are looking for in your niche, also consider:
Quora, a question and answer platform. This is the best place to find content ideas. Go to the website and use its search bar to find topics based on your niche. You will get more ideas in your research.
Use SEMRush, a platform that informs you about news, new technologies, market trends, etc. You can find great article topics using this tool.
Set up a writing strategy
By writing strategy, you also mean the editorial style of content. This is what creates your uniqueness or marks the difference between your content and that of your competitors with your users. The editorial style is also the guidelines that you will share with your web editors for everyone to adopt. Your tone, structure, titles, calls to action, etc. are elements that come into play.
Here are some ideas to guide you:
Unique and Optimized Headlines: This is the number one element in grabbing user attention and getting your content read. By creating a captivating and optimized headline, you invite readers to click and read your content. The questions "Am I meeting the objective of the content?" Will he continue to read it? "Are questions that should guide your writers.
Sparse or fragmented content: At 8P Design, we value your reading time by breaking up content into smaller, easier-to-read pieces of information. So often bet on short and concise paragraphs, descriptive subheadings, bulleted or numbered lists.
The little extra to remember: calls to action (CTAs)
If you've hooked the reader with a strong headline and grabbed their attention with a quality, well-organized post, don't let it go. Give her the opportunity to take the next step by including a call to action at the end of your play.
An effective CTA call-to-action helps increase traffic, user engagement and conversions. When creating a CTA, remember: be clear and concise. Much like the headline, a compelling CTA should explicitly communicate the benefit to the reader in a few words.
Ready to move on to an effective content strategy?
That's all we want for you: a content strategy that keeps you moving forward! However, content isn't a silver bullet either. Even the most viral would have remained simple content if it had not resonated in the hearts of the public.
There is certainly an array of tools and ideas for acquiring new customers, but it all has to fit into the larger vision, remember? The need to set big and precise goals from the start at the risk of drowning in web overactivity with no results. In addition, a marketing strategy is only effective if it is built together with your teams and web marketing professionals.
Join today in this dynamic of "everything strategic" to make the most of your time and your hard work.