Here is our new weekly column in which we will share a few articles that our team selected during the week.
Of various sizes, but generally short, and either in English or in French, these reading suggestions have only one aim: to bring you information that you could have missed in the field of technology and digital!
---
Original title: "How to Deal with Difficult Customers on Social Media" - Social Media Today
Information : English, Social networks, 04/02/2017
This article gives you simple tips on how to handle rude and/or difficult users on social medias. It's not always easy to respond to someone like that - but it's important to have a good control over your community and the communication stream with it. 5 simple steps to keep you in control! ;)
---
Original title: "Google Analytics propose Optimize pour le test A/B de page de contenu" - Arobasenet
Information : French, Google app, 04/03/2017
This article deals with the availability of the new Google Optimize tool, which is a tool that allows you to easily test the content value of your pages. The article clearly present its diverse functionalities.
---
Original title: "Google Avis clients vérifiés est disponible. Comment l'activer ?" – Arobasenet
Information : French, Google app, 04/05/2017
This article shows the differences between Google reviews and this new type of reviews, as well as how to get the most out of it. We think it will be useful if you have an online shop or you make purchases on the Internet!
---
Original title: "La Workplace de Facebook est bientôt disponible gratuitement" - Siècle digital
Information : French, Social networks, 04/06/2017
This article introduces you to Facebook's alternative to Slack, the corporate social network. For those already on Facebook, the Workplace can be much easier to set up than Slack. The article gives you all the useful information to approach the platform and make you want (or not) to take the plunge.
---
Original title: "A beginner's guide to Mastodon, the hot new open-source Twitter clone" – The Verge
Information : English, Social Networks, 04/07/2017
This article concerns the recent rise of Mastodon, a social network that was discrete until now. Although pretty new, you might want to get started on it soon and learn about the features presented by a question and answer article.
---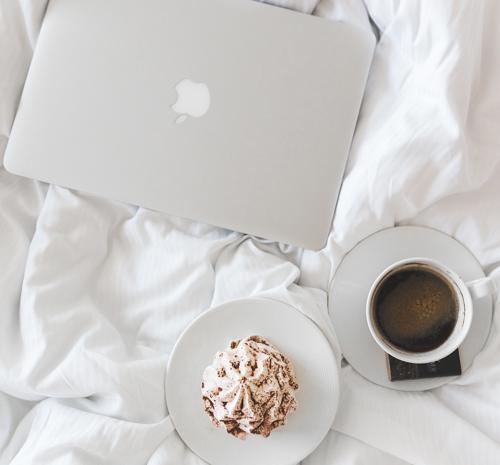 We hope that these reading suggestions will please you!
If you have any questions, feedback or comments to share with us, please feel free to join our Facebook page to let us know!
Have a nice reading and an amazing weekend !