The Répit TED-Autisme Montérégie association focus its activities on accompanying and looking after people diagnosed with autism. Its main value is maintaining its hosts' individuality.
Conceived to assist its hosts as well as their loved ones, the Répit TED-Autisme association offers to the people taken in the possibility the live new experiences and to meet new people, while offering some rest to the close relations.
Répit TED-Autisme tasked 8P Design with doing a full overhaul of its website and to create a new design. These missions have been completed with setting up search engine optimization (SEO) to improve the website ranking in search engine results. The visual identity of the association has also been revamped to better match the values shared with its members.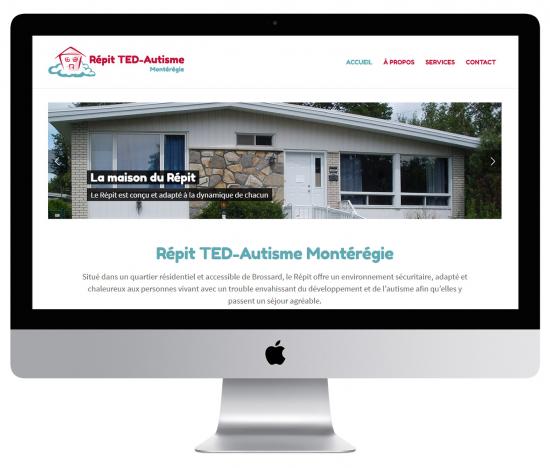 The new website of the Répit TED-Autisme Montérégie association offers a modern design and a brand new visual identity that matches the association values.
Mandate
Website overhaul
New design
Visual identity overhaul
Content structure and integration
SEO
Technology
Content management system (CMS) WordPress
Fully design responsive
Photo gallery management