Since 1980, Presses internationales Polytechnique publish books about science and technology, both in English and French, in particular those related to the vast field of engineering. Distribution of Presses internationales Polytechnique books is made in more than 25 countries.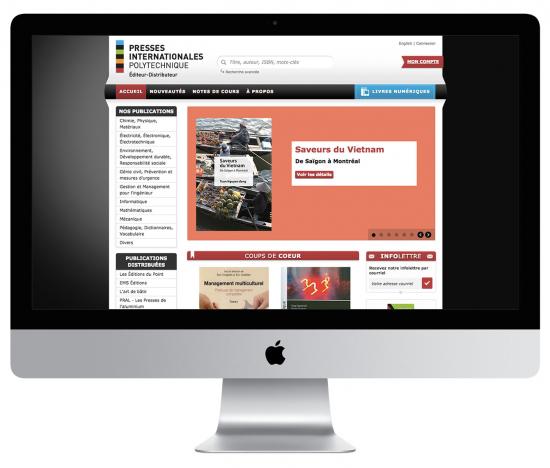 Mandate
Design and development of a bilingual Web site
Implementation of a Content Management System and online shop e-commerce using our "8P-Design CMS"
Search tool and advanced filter by product characteristics
Integration of content and products database
Develop a mechanism to automatically import data from the internal database
Subscribe, unsubscribe and mass mailing to several mailing lists
News module and Articles
Search engine optimization and e-commerce tracking on Google Analytics
Transactional Web site / E-commerce
E-Commerce
Online payment with Desjardins
Search engine and advanced products filtering
Customer reviews system management
Complete Product Management
Automated Emails
Access by the customer to his personal record to update his information.
Technologie utilisée
Content Management System: CMS 8P-Design
Programming language: PHP / MySQL, XHTML / CSS et JavaScript, Google Analytics, Desjardins