Our team has used and adapted Drupal 7, an advanced and intuitive open-source content management system. We installed and configured the necessary modules, allowing Irosoft webmasters to easily manage the website, blog, client access and sending of their Newsletters. Private access for their customers to access secures content related to updates of their products.
Founded in 1995, Irosoft is a leader in document management and archival and information management legislation in Canada. Specialist in integrated management of content, Irosoft provides innovative and easy to use business and various levels of government.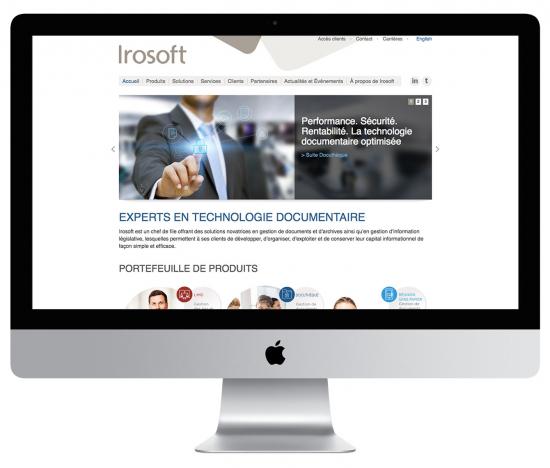 The choice of CMS was made following a requirement study of the needs and requirements of Irosoft.
Mandate
Design and development of a bilingual Web site
Implementation of an open source Content Management System Drupal 7
Development of a system for clients access management
Content integration
Strategic Organic SEO and Google AdWords paid advertizing campaign
Corporate Image: Advertising, greeting cards and promotional brochures
Technology
Content Management System: Drupal 7
Programming language: PHP / MySQL, XHTML / CSS and JavaScript