Hikvision is the world leader in video surveillance products. Their cameras are everywhere. They offer institutional-grade surveillance products that are also affordable to the general public. They are recognized for their innovation in the field of surveillance technology.
8P Design's mandate
The project started when Hikvision wanted to rethink and modernize their web presence in order to offer a customer experience that lived up to their stature. 8P Design is delighted to have been mandated by this renowned multinational to participate in the creation of a dynamic, modern and ergonomic website.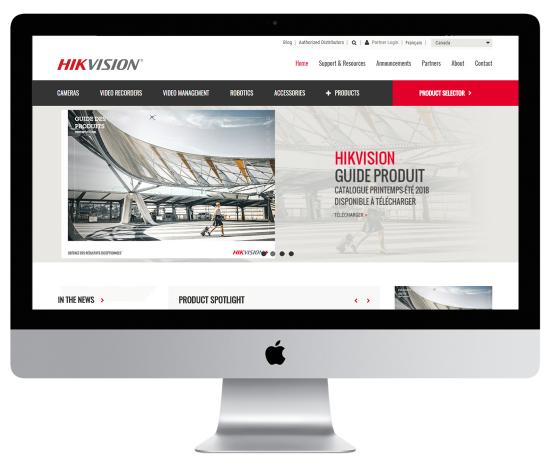 We are proud of our collaboration with Hikvision; a dynamic, precise and very friendly team.
Mandate
Strategy and mock-ups - Complete custom design
Complete web development
Complex structure of product and resource management - With permissions according to user levels.
Bilingual French / English website with regionalization
Complex product selection tool with Hubspot integration for leads
Organic SEO - Marketing strategies
Structuring and integration of content
Strategic advice
Technology
Drupal content management system