The Maritime Fishery Manpower Sector Committee is responsible for increasing the development of human resources in the Quebec commercial fisheries and aquaculture industry.
8P Design has been mandated to set up a communication platform and a web presence enabling the organization to promote training and support tools to the industry workforce.
Human resource management tools, online training and management of educational materials set up on their site allows them to boost their sector. A real step for this economic sector.
This web site creation was accompanied by the implementation of a quality organic SEO to allow the website to have an excellent positioning on the search engines, as well as participation in the creation of the corporate image and branding.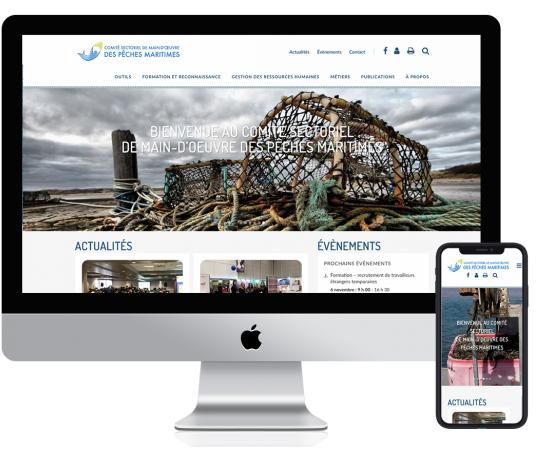 The fisheries sector has given itself a strong web presence and management tools to support the industry actors training.
Mandate
Advice and strategy
Corporate image and branding
Design and development of a bilingual Web site
SEO
Content structure and integration
E commerce
Online training tools
Technology
Content management system (CMS) WordPress
Fully responsive design