CATALIS is mandated by the federal government, to bring together all stakeholders in the life sciences sector of Quebec - health institutions, government agencies, pharmaceutical companies and organizations - to maximize private investment and ensure human benefits, economic and social benefits.
Right from the first year CATALIS stands out with a wide range of strong partnerships. Among which the University Hospital Center (CHU) of Quebec City - Laval University and the University Hospital of Sherbrooke (CHUS), the Montreal CHUM and several private actors
8P Design's mandate
Establish a strong and professional Web presence that reflects CATALIS' clinical leadership in a networking environment and coordination of the stakeholders community. Development of a minimalist bilingual website to bring forward the activities of the organization.
A content management tool that makes the organization fully autonomous for editing its website.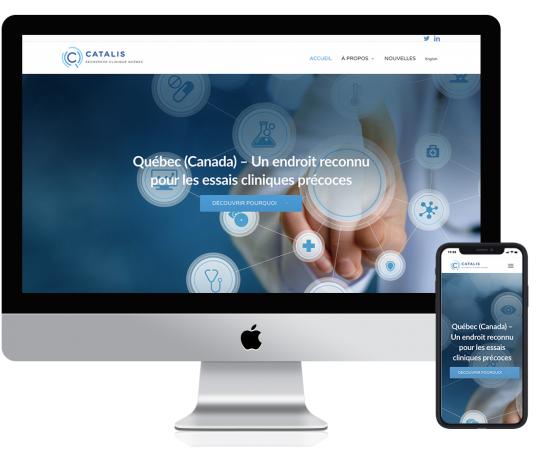 A modern and minimalist bilingual website. Focus on content quality!
Mandate
Advice and strategy
Corporate image and branding
Design and development of a bilingual Web site
SEO
Content structure and integration
Technology
Content management system (CMS) WordPress
Fully responsive design
Properties management tool